Community Information
Spotlight
Memphis Child Advocacy Center

offers help for children who have experiened abuse & free services.
​ 1085 Poplar Ave, 901.525.2377
News and Information
Look for our advertisement in the Memphis Home Education Association newsletter this fall!
www.memphishomeschool.org ​
Local News Station

Spotlight
...because you only get one chance to make a first impression.
"Sometimes the questions are complicated and the answers are simple." - Dr. Seuss​
"Experience is the name so many people give their mistakes." - Oscar Wilde
© an awesome website created by First Impression Cleaning, 2012

phone number: 1.877.376.3011

Our Story
We are a sister entrepreneur team. We were exposed to the cleaning service industry early on as our mother successfully ran a commercial cleaning business for several years. We decided to go into the residential cleaning business as it would prove more rewarding personally for the both of us. We enjoy helping others and seeing the difference we can make in someone's life with a service that comes so naturally. We are both mothers (one is a grandmother), wives, community conscience and active, and Christians. We look forward to the opportunity to serve you.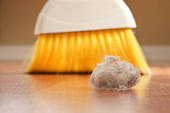 Spend less time dealing with the small stuff. We'll do it for you!